If you have done your best in order to build the best body, you have to ensure that you do not ruin how you look with the unwanted hair; you should try out Laser Hair Removal for Bodybuilders.
With the laser treatment, the results you get will be permanent and this is why it is the best hair removal method that you can enjoy as a bodybuilder.
The laser works faster and it is not that painful compared to waxing.
You do not have to hide your muscle definition behind the stubble. The treatment can be done in your cleanly shaved area. You do not have to wax at the last minute.
Why the laser hair removal is ideal if you are a bodybuilder:
Laser hair removal is the right option if you are a bodybuilder.
Competition: if you want to attend a bodybuilding competition, everything will be crazy. You will not have enough time to go to a last-minute waxing and this can increase the stress. With laser hair removal, you will enjoy permanent results. You will have enough time to focus on your bodybuilding session or doing something else.
You can pose with enough confidence: hair gets destroyed at its root and it cannot grow back. This is why you will not have to worry about razor burns or stubble on the muscle definition. You will be ready in flexing while on the stage.
When you are preparing yourself for the contest, such as bikini, fitness, and physique, you will have to prepare yourself both mentally and physically. When you go for laser, it will be the first step in becoming smoother and hair-free. It will be easier to highlight every hard work you have done.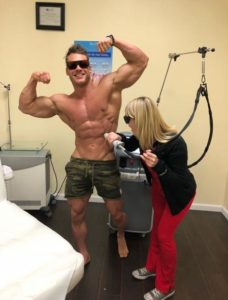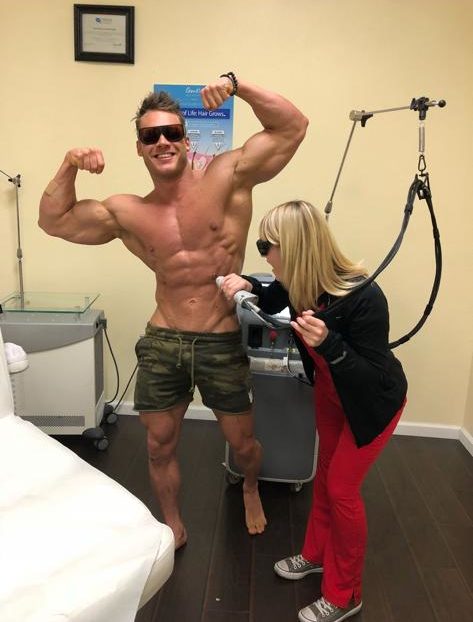 What to expect from laser hair removal?
If you are preparing for a bodybuilding competition, then you should be prepared from all areas and body hair removal is one of the things that you have to prepare. The laser will eliminate the hair permanently and you do not have to worry about having not enough time to go for waxing appointment. The treatment can fit easily in your schedule and it takes only a few minutes.
When you do not have to worry about your hair, then you will have to focus more on other preparation and you will be able to hit your target easily.
Contrary to other hair removal treatments, the laser hair removal is permanent and it should be done by a qualified laser therapist. The laser light will dissolve the pigment found at the root of a follicle and it will reduce the hair growth after every session. It will take up to 3 treatments before the hair will stop to grow at once. Before this with the laser treatment, you should shave an entire area and the hair will be falling out after every session.
Laser hair removal will save you to wax since waxing can be sticky and tricky. You may need to get someone do help you on your backs or legs where you cannot reach.