Laser Genesis can be a very beneficial treatment. It can help you create that flawless look that you have always desired in as little as 4 sessions. However, treatments do vary by severity and skin type. Laser Genesis is regarded as safe, for even darker complexions. You can feel comfortable knowing our laser technicians have an extensive knowledge, when it comes to dealing with the skin.
Laser Genesis or IPL?
Laser Genesis and IPL (intense pulsed light) are like sister treatments. They are similar but not necessarily the same. Laser Genesis uses a single wavelength of light to target a specific molecule in the skin called a chromophore.  IPL uses multiple wavelengths of light so it has multiple targets.
IPL is not a laser, however, in darker complexions, it can potentially cause an overproduction of skin pigmentation. Laser Genesis is considered safe for all skin types. It is important to determine which will be used. IPL is great for rosacea, skin discoloration, and aging skin.
Laser Genesis is better for targeting acne, pore size, fine lines, and uneven skin texture. 
A consultation with our skin experts can help you determine which treatment is better for your skin.
What does a Laser Genesis Treatment feel Like?
Laser Genesis can be considered mild in terms of causing discomfort. A lot of patients compare it to laying under a warm sun.
Laser Genesis is performed by taking a handheld device that is slowly moved back and forth over the skin, gently warming up the dermis. Treatment typically takes around 30 minutes.
Let the Laser Technician know if it feels too hot. Intense heat could be a sign of too much energy that could damage the skin or fat. The idea is to heat up the skin to a specific temperature. If you go too low you won't get results, if you go too high, you'll melt fat.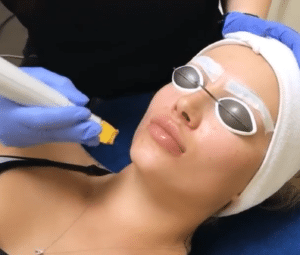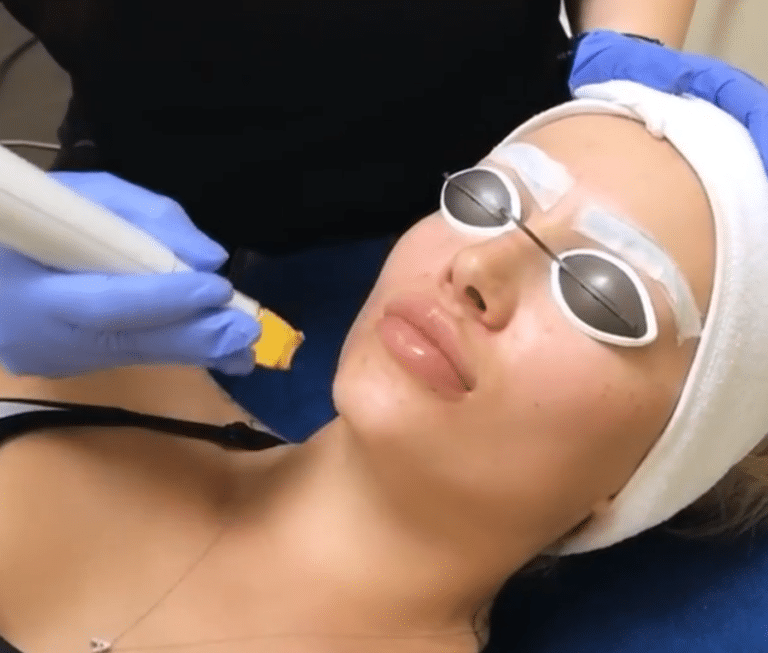 Common Side Effects and Expected Down Time
Given its gentle nature, you can expect minimal downtime and only mild side effects following a Laser Genesis treatment. There's often some redness and mild swelling, but the redness usually subsides within a few hours after the treatment for most people. Following your treatment, strict sun protection with a broad-spectrum sunscreen is essential to reduce the risk of post-inflammatory hyperpigmentation (PIH).
You can resume your normal activities immediately following the treatment, and some people note that they even have a "glow" afterwards.
What Results You Can Expect with Laser Genesis
With every additional Laser Genesis treatment, you'll see exponential improvement in your skin.
Many patients begin seeing results after three treatments. Depending on the skin's condition, it can take up to six treatments to achieve those permanent results.
Laser Genesis Side Effects
It is always important to notify us if you have excessive pain during the treatment, or if you have blisters afterward. This laser can go deep so it's not enough to simply close your eyes. You need metal goggles or specific metal eye shields if areas very close to the eyes are being treated. Here are Spoiled Laser, we provide those goggles for your protection.
The Best Candidate for Laser Genesis
Anyone who deals with large pores, acne, and acne-related scarring – including indented/atrophic scars and raised/hypertrophic scars – is considered a primary candidate for Laser Genesis.The treatment also targets fine lines and wrinkles.
Starting at age 25, our bodies significantly begin to slow down the production of collagen. Laser Genesis is an effective and excellent way to start producing more if it.