Shaving: 1-3 Days
Creams: 3-7 Days
Hot Waxing: 2-4 Weeks
Epilator: 2-4 Weeks
Plucking: 2-4 Weeks
Laser: Forever!!!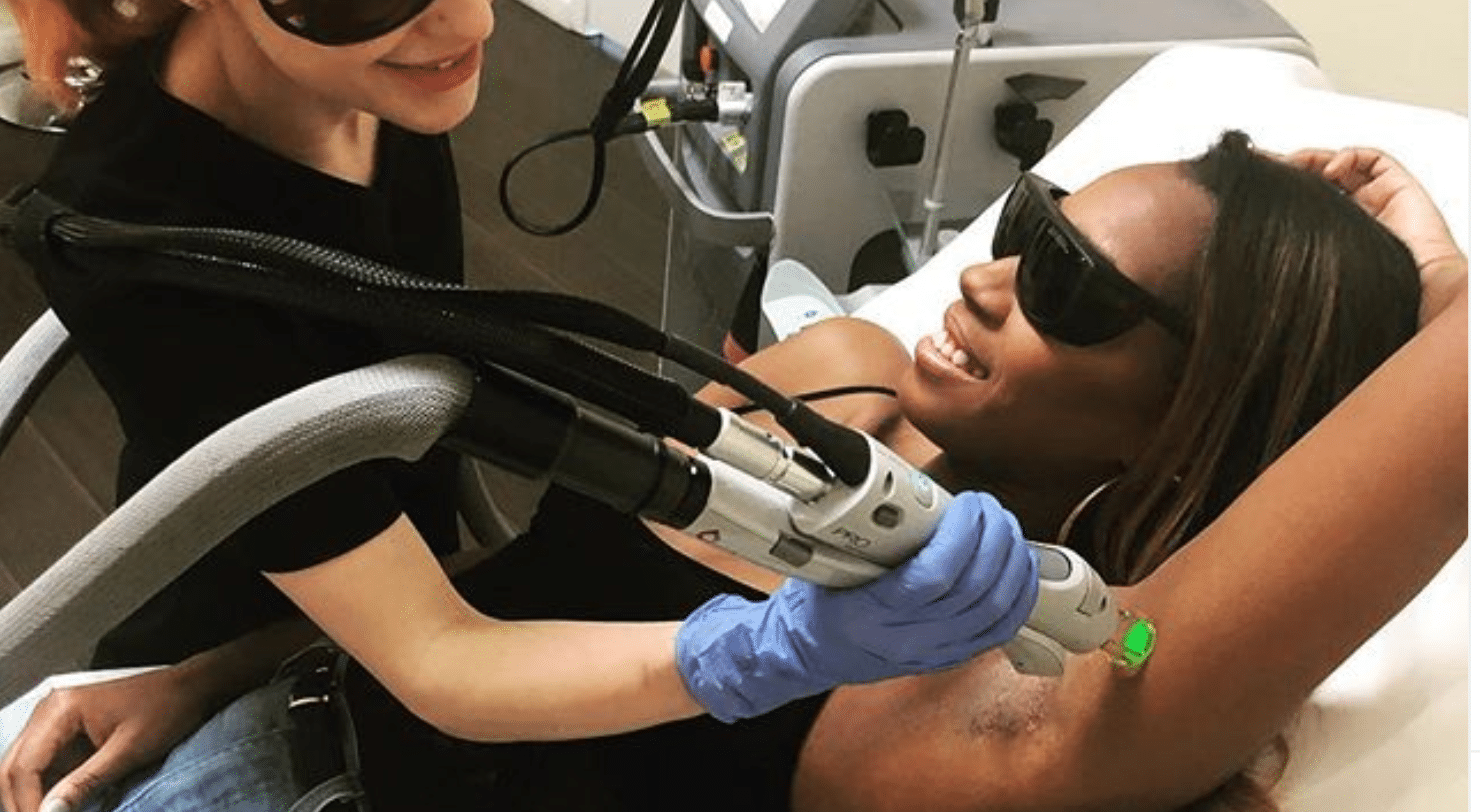 Laser is an effective treatment for those who are looking to remove hair permanently. Hair removal can be a difficult task many people. Waxing and plucking can be extremely painful. Shaving has risks as well. Laser hair removal can be a great choice for you. Never worry about regrowth, stubble, and ingrown hair again!
Stop in for a free consultation today!