Sometimes we have a shaving phobia of unwanted hair not that the experience is daunting or time-consuming, of which it is, but rather because of the many drawbacks associated henceforth.
Shaving shortcomings can make you delay your daily routine as you will be forced to be attending to these limitations instead of your tasks.
Most of the shaving problems are brought about using the wrong equipment and technique of shaving.
At Spoiled Laser, we highly advocate for a laser technique.
The treatment has upsides such as:
Less time-consuming.
Durable.
No ordeal of shaving troubles afterward.
No serious injuries.
Laser therapy is the more convenient way of getting rid of unwanted hair without being vulnerable to bleeding and swelling. This procedure entails focusing a beam of concentrated light to the area of treatment.
Here are six shaving problems you will not encounter after laser hair removal:
Eczema
While most individuals associate eczema with their skin sensitivity and delicateness, it is wise to stop for a while and consider the shaving equipment one is using. Tweezers and blade shavers contribute highly to eczema.
Eczema is inflammatory itchiness of the skin which majorly occurs on the shaved site. With the laser technique, you will not be prone to developing this shortcoming after the treatment.
Bleeding
Using manual shaving equipment tends to make you vulnerable to cuts and blisters. While you may argue that you are usually extra careful with shavers, chances are you are still vulnerable to a slight mistake that may turn to be a huge flaw. Fortunately, with laser hair removal you will not experience bleeding.
Swelling
The shaved area of the skin is usually vulnerable to swelling after using blade tools for shaving. However, at Spoiled Laser, we recommend laser method since you will have an ordeal of zero or minimal skin swelling.
Skin breakout
Skin breakout also referred to as acne, is a skin inflammation condition whereby the skin is prone pimples and scarring dull spots. Often, regular skin breakouts are caused by the shaving equipment used to get rid of unwanted hair. To elope this, laser treatment is the impeccable method that won't subject your skin to such a setback.
Redness and irritations
Nobody finds joy in a stubbornly irritating shaved skin site. Redness on the skin due to exerting a massive pressure is one downside experienced with tweezing, hence, contributing to skin irritations. Opting to lasers will not subject you to this flaw.
Annoying ingrown hairs
An ingrown hair is shaved hair that has grown back inside the skin instead of on the top surface. This is mostly the case with tweezing, shaving and waxing. To avoid such, you are recommended to invariably opt for the laser hair removal process.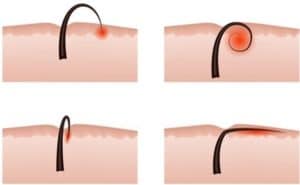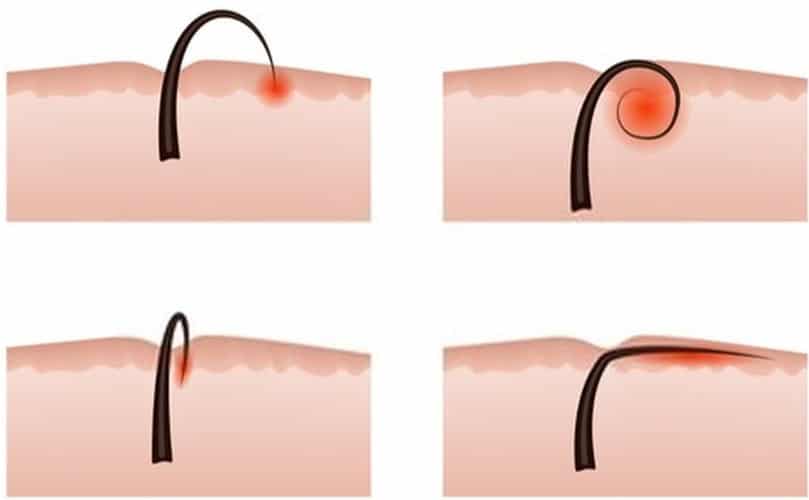 Fortunately, all these drawbacks are not a thing with the laser techniques. For an incredible laser hair removal which goes for a cost-effective price, then at Spoiled Laser, you are totally covered for that.
Avoid the mentioned downsides of  shaving, and visit us today for a personalized treatment plan.